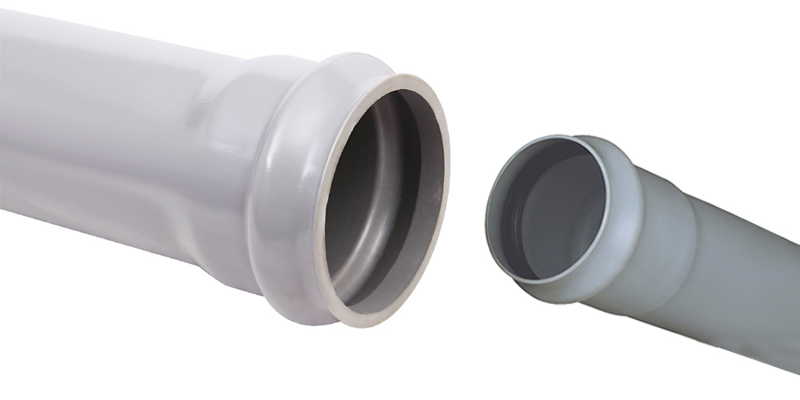 Rungta Irrigation uPVC Pipes are manufacturers according to IS : 4985-2000. uPVC Pipes as per IS : 4985 being used in all conceivable applications ranging from ranging from Agriculture to sanitation, bore well to electrical ducts because of low cost, low pressure features they became favorites of all farmers, builders and government departments.
Testing and Quality Control
Rungta Irrigation uPVC Pipes are tested and quality control checks both during and after production. tests carried out as per various Indian & International standards depending on the applocation.
Product Range
Rungta Irrigation uPVC Pipes are manufacturers from 20mm to 450mm Dia and all pressure rating classes 2.5, 4, 6, 8, 10, 12.5 kgft cm2
Plain End Pipes 20mm to 450mm
Bell End Pipes 20mm to 450mm
Elastomeric Sealing Ring Pipes 63mm to 450mm
Advantages
Water mains and potable water supply
Sewerage main and Drain lines
Drainage Installations-Domestic and industrial.
Factory Supply Lines.
Slurry lines
Effluent lines
Corrosive Fluid pipe lines Deckhouse, Chrome and Zinc plants etc.
Chemical plants Installations
Paper mill Installation
Brewery Pipelines Installation
Coal washing plants
Power Station Screening Plants Pipelines
Power Station Chlorination Plants
Fume Extraction Ducts
Salt water pipes for small boat engines, cooling and blast tanks
Horticulture and Greenhouse Irrigation System
Down Pipes for large rain water system and building
Surface water drainage
Domestic applications, toys and games
Ducting for Power and Communications cable
Irrigations System and Sprinkler System